Software Engineer CV
Dmytro Pinskyi became professionally specialized in developing frontend of enterprise web applications since 2004. Have been teaching applied programming since 2019. Instructional designer. Master of elementary education. Bachelor of psychology. Resident of Ukraine, based in Kyiv. Individual entrepreneur, authorized to carry out foreign-economic activity by order.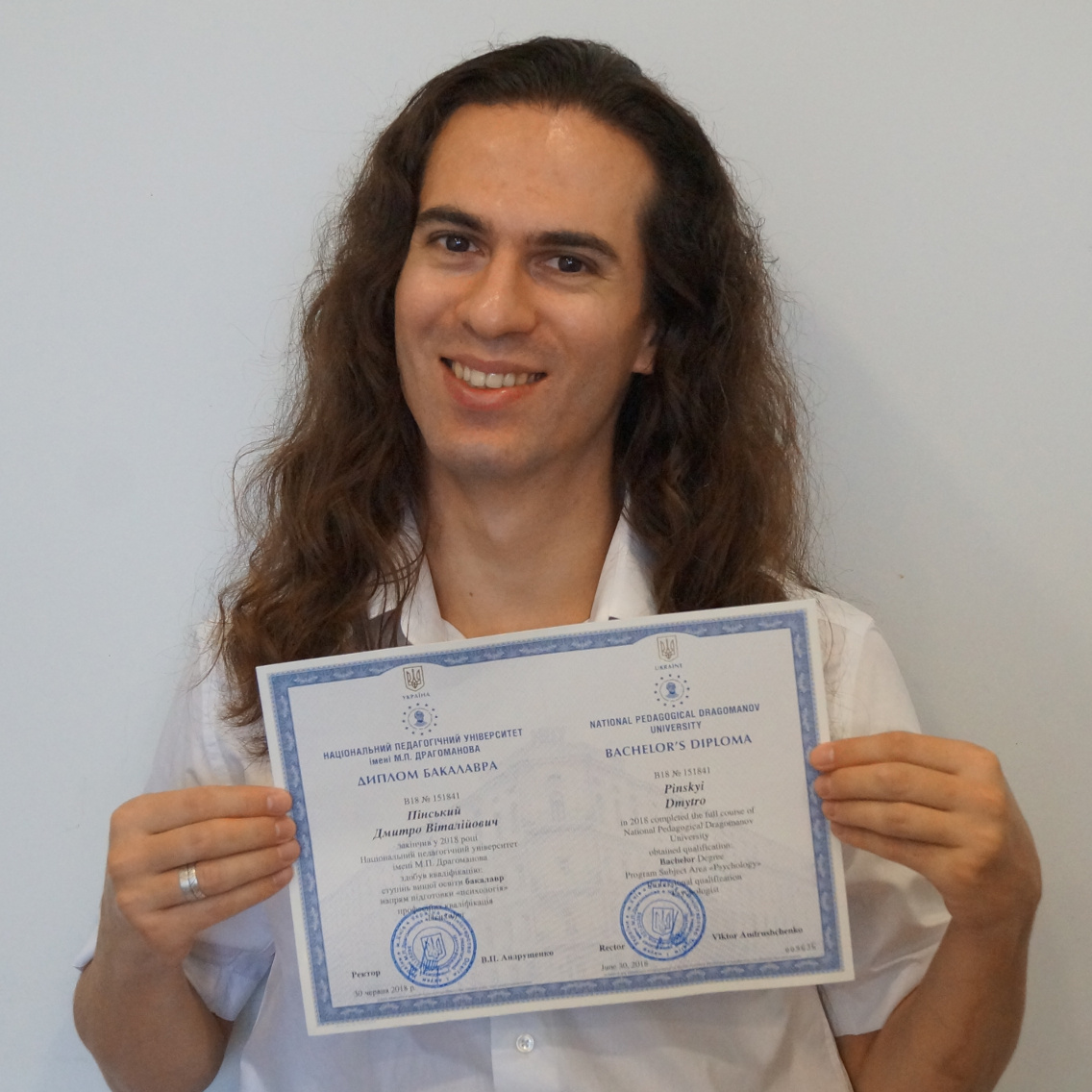 Currently focused on
Nuxt.js stack (Vue.js, Node.js, et al.)
PixiJS, Three.js, Anime.js, Google Speech
Utility-first semantic coding
Online courses developing
Some pet projects
All You Need Is Lisp — for lisp on JS
eslint-plugin-neverblued — your next development dependency candidate
A didactic game for younger children that develops reading competence
An English pronunciation trainer for adult early learners
Collaboration experience
Orange S. A.
Currently (since 2015) — frontend development head in new enterprise projects.
Symbioz Boolo (in the 10 most used apps of the year)
Symbioz Qualis
Surf (Gestion de la sous-traitance)
Smaug (Gestion Budgétaire)
Budgest
Common Lisp
For about three years in 2012..2014 — developing web applications backend totally on lisp.
Depositphotos and Clashot
In 2012..2013 — participating in development and support of the world famous highly loaded image hosting system's front end. Still dealing with PHP.
Economika Publishing House
In 2009..2010 — participating in development and support of popular Ukrainian business websites with challenges like showing national elections results.
Delo.ua
Investgazeta.net
Marketing Media Review (MMR)
Telegraaf Media Group
In 2008 — participating in creation of the Obzor daily news website v.2 from scratch.
Palladin institute of Biochemistry of the NAS of Ukraine
In 2005..2007 — creating the Ukrainian Biochemical Journal website from scratch. That days XSLT seemed a nice solution for templating.
Faculty of Informatics
In 2001..2003 — attending Kyiv Polytechnic university, using Visual C to develop a financial accounting system for a local store.
The beginning of the way
In 2001 — graduated the Kyiv special school No.57 with deep studying of English.
In the late 1990s — creating games and utilities on C for fun.
In the early 1990s — getting to know the computer, self-studying to use BASIC dialects.
Born in 1984.